If innovation was not part of our DNA, Safilin would not be what it is today. We know that if a company does not move forwards, it will go backwards, and have kept this in mind for over 200 years. Our research activity is based on three major pillars: We are attentive. We anticipate. And we develop partnerships.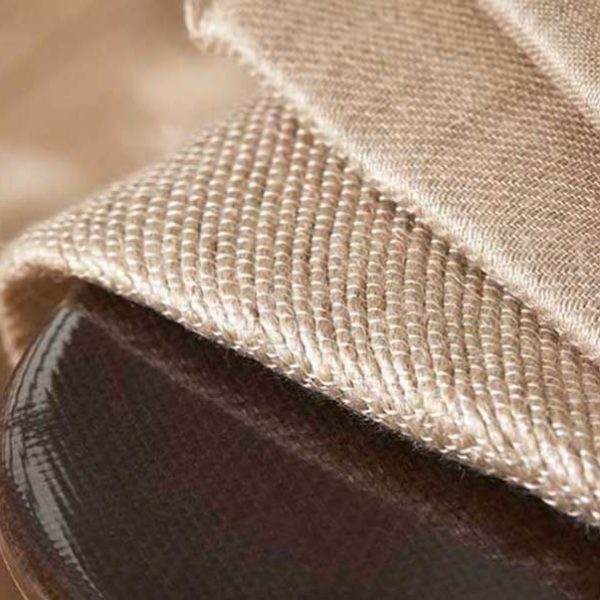 FLAX REINFORCEMENTS FOR COMPOSITES
Linen: A force of nature.
Safilin is an active participant in the flax textile reinforcement market for biocomposite production.
The result of 10 years of R&D in the Flax Lab: our range of rovings operates and maximises Safilin's "Low Twist" technology to produce 100% flax roving, a fibre with exceptional properties.
Our Research and Development Laboratory is constantly conducting investigations into flax fibres with unique properties, such as fibres for reinforcing composites.
These materials are used in technical applications across many sectors






These materials are used in technical applications and composite with high mechanical performance for the automotive industry, sport and leisure, construction, aviation and rail transport, consumption goods and design…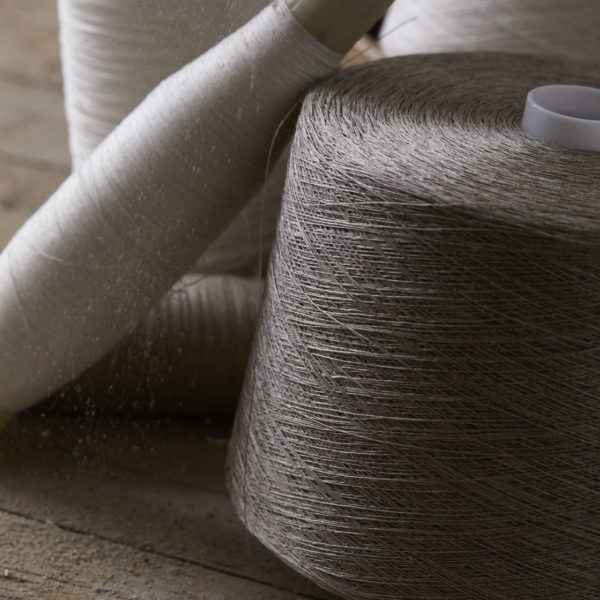 LOW TWIST YARN
Wet-spun yarn made from LML9.5 with lower twisting than traditional yarn
The low twist means that resin can be better absorbed.
The following are available for the 3D printing market, for example: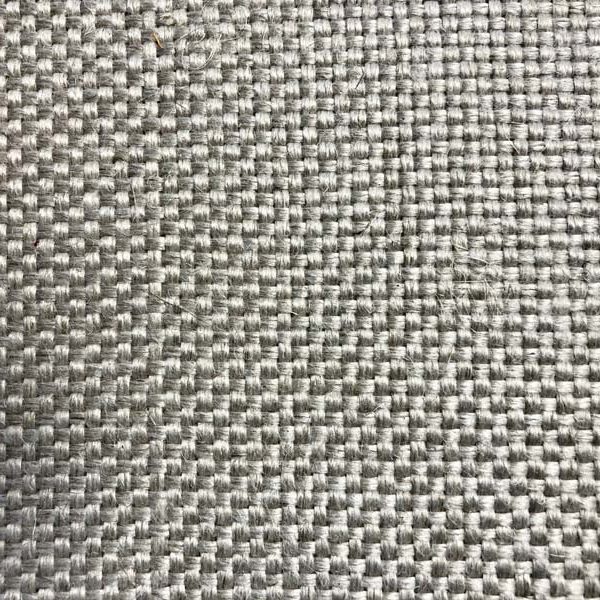 TEXTILE REINFORCEMENT
Fabrics for resin finishing
Based on our Low Twist Roving Tex400:
Plain 500g/m2
Twill 2/2 500g/m2
Based on our Tex200- and Tex400-wrapped Low Twist Rovings:
Unidirectional 150g/m2
Plain 250g/m2
Twill 2/2 250g/m2
Plain 500g/m2
Twill 2/2 500g/m2
TECHNICAL ASPECTS
LOW DENSITY
-40% less than fibreglass
HIGH SPECIFIC STIFFNESS AND RESISTANCE
Up to 30% more specific stiffness than glass.
FLEXION PROPERTIES
French flax has unique flexion properties compared with glass and carbon reinforced composites: greater flexion hence less likely to break.
VIBRATION DAMPING
Up to twice as absorbent as glass and three times as absorbent as carbon*.
* based on the result of flax epoxy composite exposed to frequency of 1 Hz at 25°C
THERMAL INSULATION
15 to 30% better insulation compared to glass.
SOUNDPROOFING
Up to 15% better absorption compared to glass*.
* based on flax epoxy composite
RADIOWAVE TRANSPARENCY
15% less permittivity for 17% signal attenuation and 10% more velocity than glass composites.
PROCESS
Compatible with technical textile and composite processing
Drapability
Harmless for working health
Reduced wear on machining and production tools
Very low impact on the environment
100% biodegradable linen yarn
New design aspect
OUR R&D LABORATORY
We have many projects underway at our Flax Lab: internally with the constant improvement and development of our products; and in partnership with the automotive, rail and wind turbine industries, just to mention a few.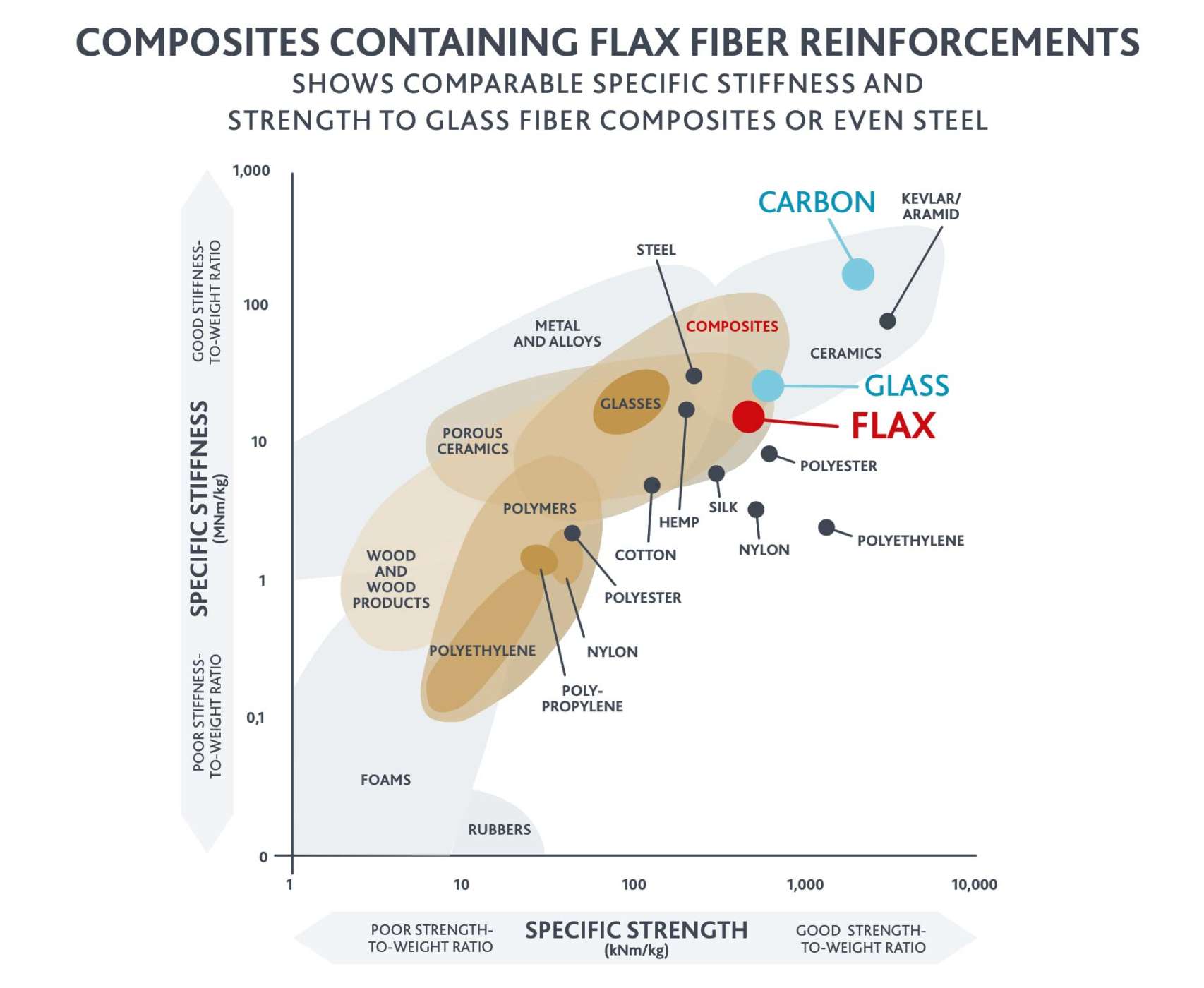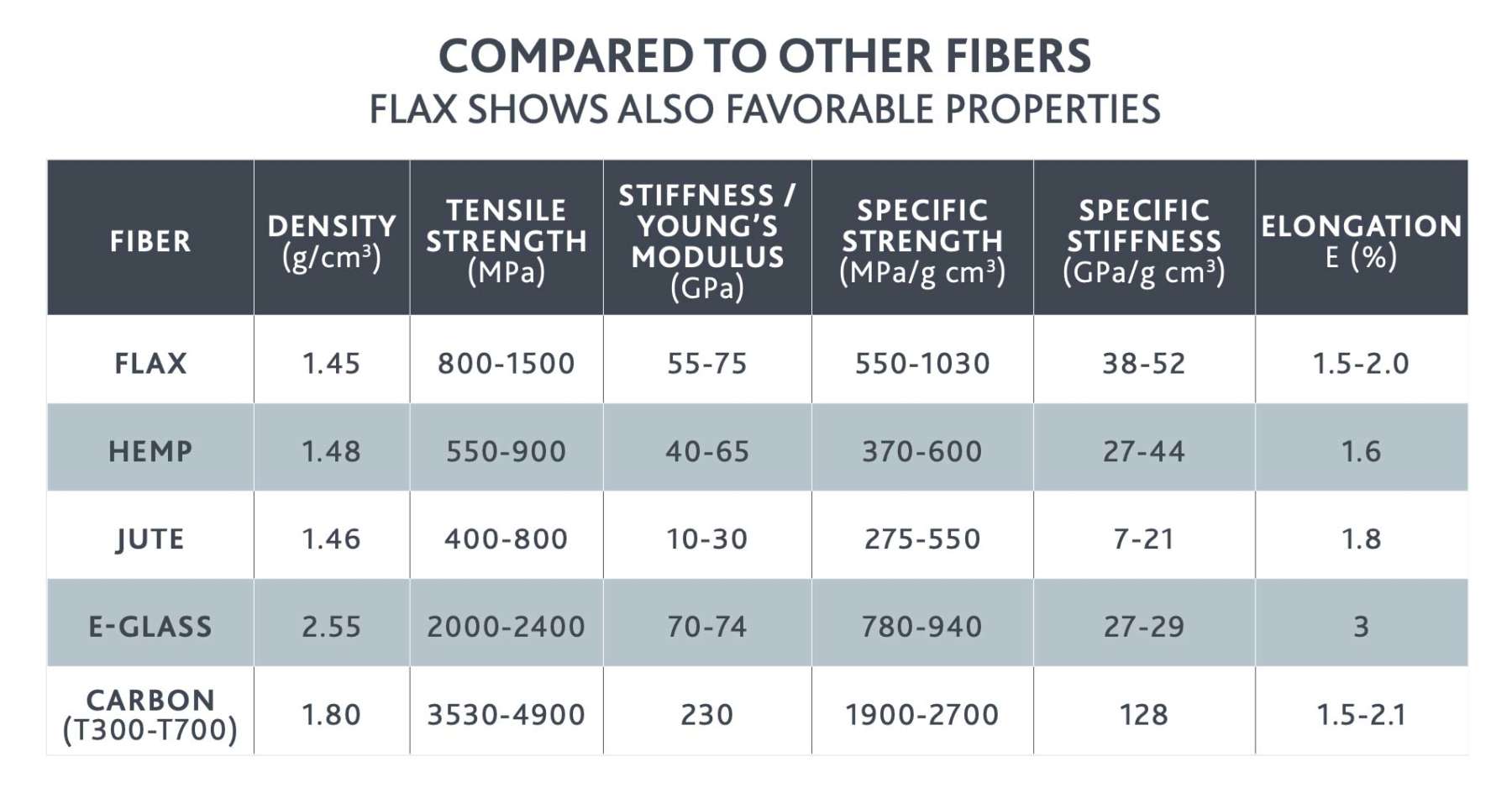 CULTURE IN: FLAX FIBRE SERVING INTERIOR DESIGN!
We are partners with the company CULTURE IN, a French startup which created VARIAN®.
Between texture and structure, VARIAN® is a rigid impregnated fabric which is customisable, easy and ready to use, and entirely bio-based. A real textile sheet made of flax, it combines technical sophistication and aesthetics for the eco-design, layout and decoration of healthy and elegant living spaces.
VARIAN® meets the requirements of the industrial sector, combining comfort and technical performance with respect for the environment for living spaces for boats, planes and trains.
THE KAIROS PROJECT: FLAX FIBRES SERVING THE BOAT INDUSTRY
Safilin is also part of the adventure led by KAIROS, designer of the Gwalaz concept boat.
KAIROS worked closely with the TRICAT shipyard to build the 23.5 model, launched on 28 May 2013. Laboratory tests with IFREMER Brest, supported by the University of Bretagne Sud, confirmed the possibility to replace standard composites such as fibreglass and PVC core with biobased materials, such as flax fibres, cork, balsa wood and a resin containing 30% plant molecules.
The region of Brittany funded the unique prototype as part of its eco-innovation programme. Gwalaz was used by the Breton Lost in the Swell team. After this, Barravel and Des Ile Usions, Ronan Gladu, Aurélien Jacob and Ewenn Le Goff navigated from island to island exploring new waves, the coastline and meeting local residents.
In 2017, Gwalaz was modified for the addition of the prototype of an innovative propulsion wing for the reduction of fuel by transport craft.
Learn about every step, from the selection of the best fibres and blending to traceability and a storage service.