Safilin provides you with the best possible service. We take care of every step: from selecting the best linen fibres to blending and a traceability and a storage service.
Our wide-ranging expertise spans from spinning to twisting, including making strings and open-end yarns for a myriad of applications in a wide range of sectors.
Safilin is the only linen spinning factory in the world which operates the three technologies:
wet-spinning
dry spinning
open-end spinning.
A wide selection of linen yarn is available to you, ranging from Nm 1.8 to Nm 50, and made from long fibres, hackled tow or scutched tow. All with full traceability guaranteed.
We proudly work with raw materials, transforming scutched linen into linen yarn bobbins. We master all the linen and hemp spinning steps to guarantee they reach the quality required by our customers. Thus, 200 km of linen yarn are produced every minute.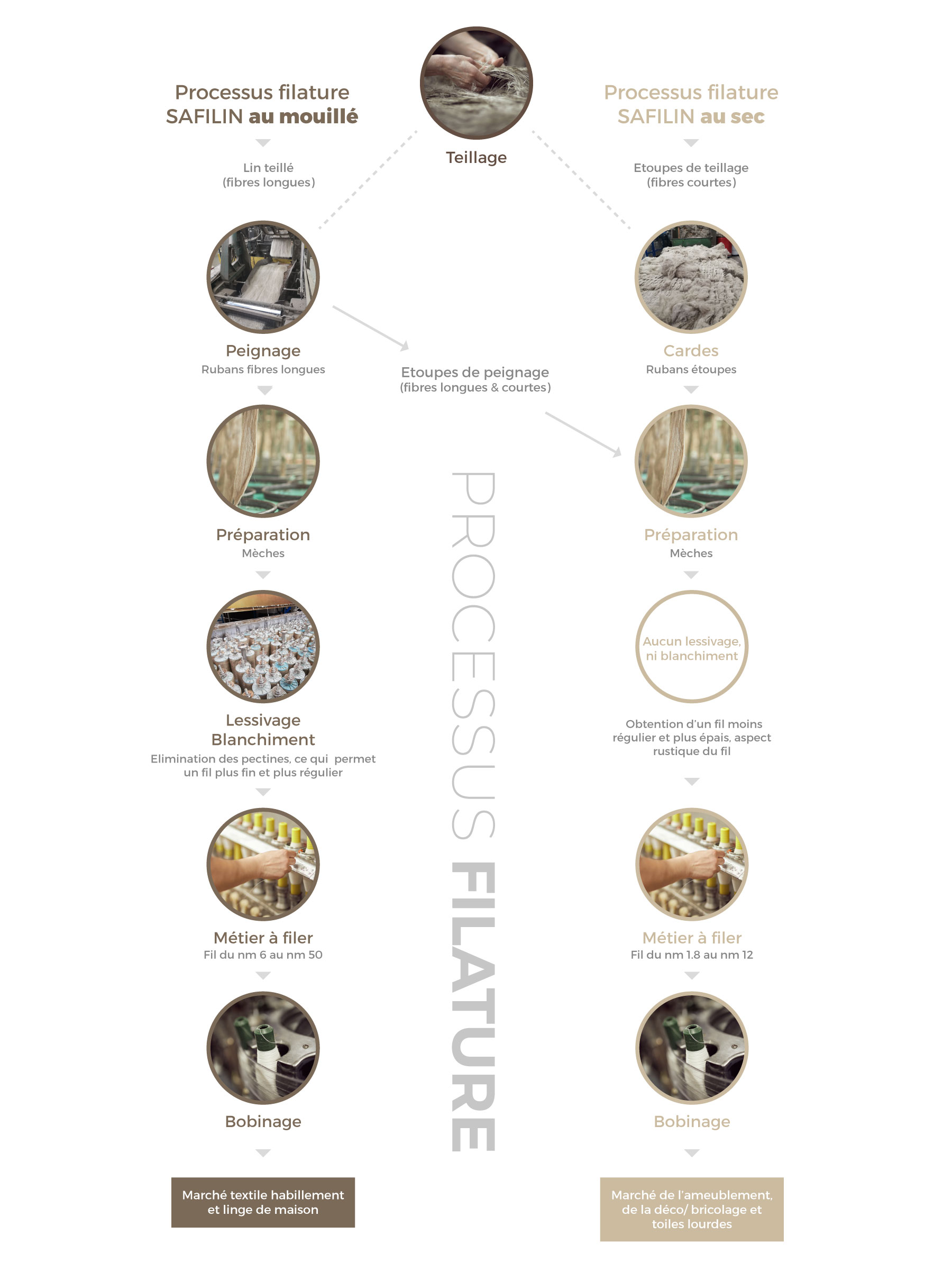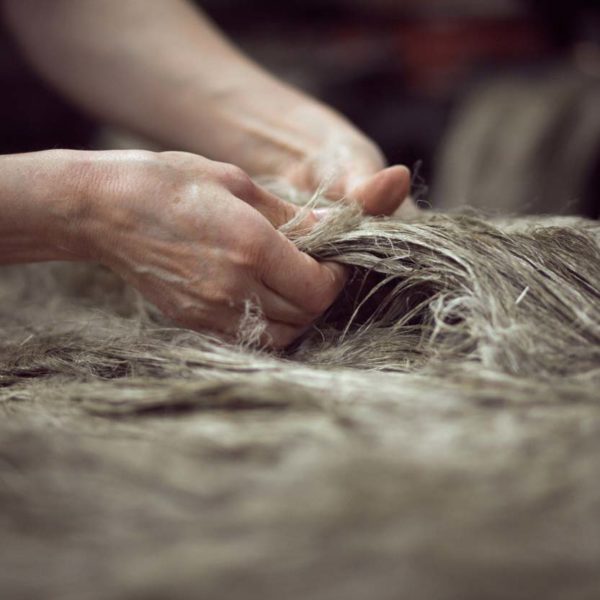 Set in the heart of linen-growing areas, Safilin works with a network of highly reputed cooperatives and private scutchers of French origin. Over the years we have developed trusting partnerships with them.
Our experts select raw materials batch by batch to guarantee the origin and strict traceability of our fibre, as well as consistent and optimal quality.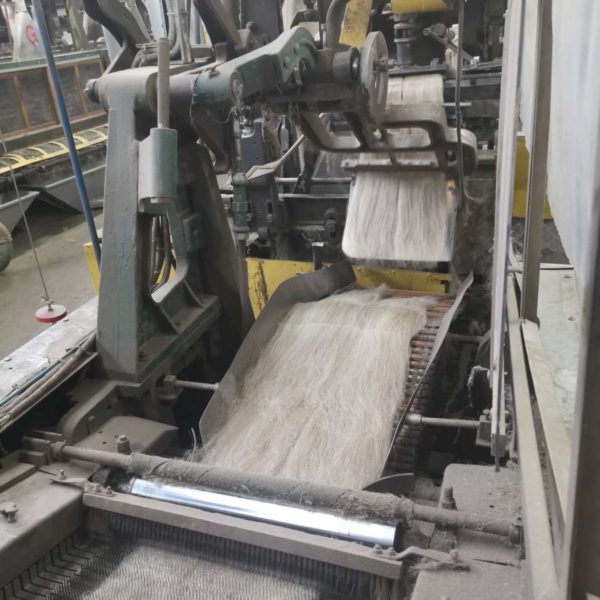 It is not possible to talk about yarn quality without mastering the hackling stage. Thanks to our integrated hackling workshop, and the highly valued know-how of our teams, we are able to convert scutched linen into hackled Slivers. Vital for preparing yarn with unrivalled performance, the slivers are categorised according to several criteria: rigidity, thickness, colour, etc., then stored.
Nothing is wasted: every element is useful in linen. Our tows, the by-product of the hackling process, are precious for our dry-spinning mill thanks to additional transformation processes such as carding.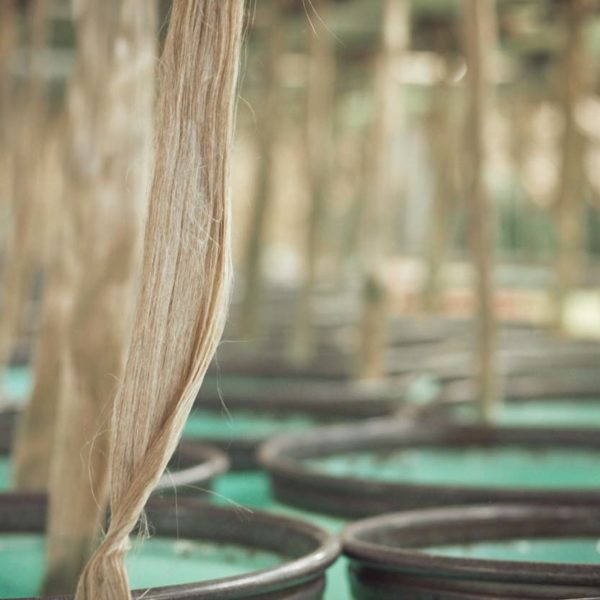 Quality depends also on optimised preparation. This involves the creation of a homogeneous roving through the complex blending of up to 32 different hackled slivers. Our recipes are a carefully guarded secret and adapted to the availability of raw materials.
Depending on your requirements, our rovings can undergo a range of natural treatments, such as washing and pre-bleaching, before passing through the spinning machines.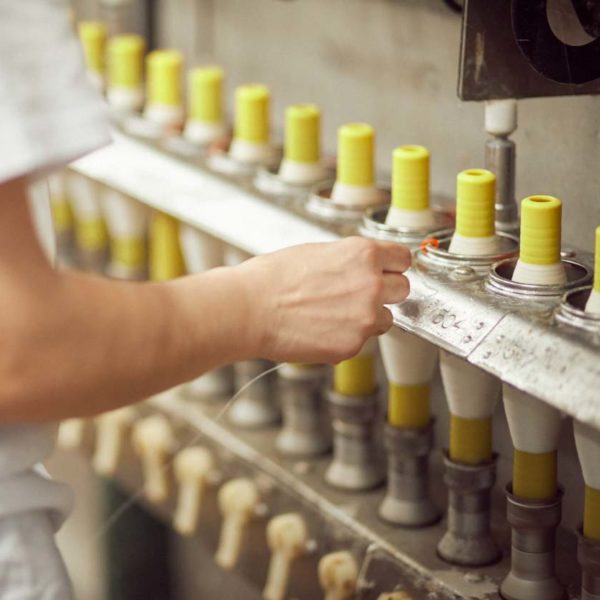 One yarn for each need. Wet for fineness, dry and open-end for rustic style, with one or more ply. We master all technologies required for long fibre spinning and all the by-products generated by our manufacturing process. Thanks to this diversity, we can meet all your requirements and can provide solutions to all your technical problems.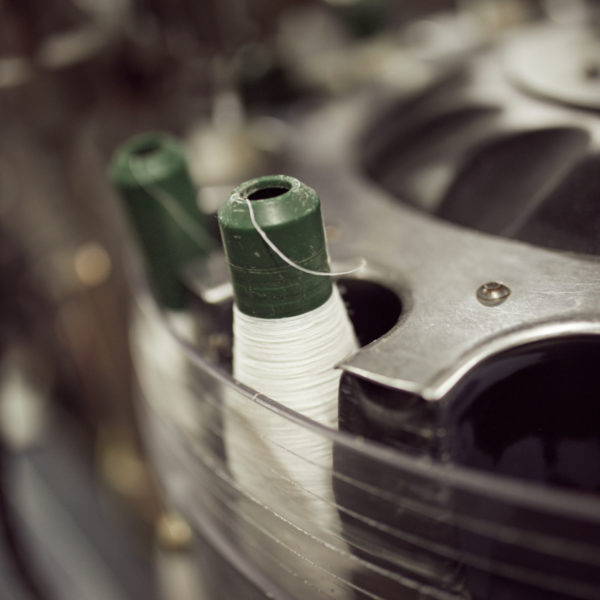 Weaving cones, preparation for dyeing, cones in carton , without tubes, inside unwinding, bobbins… our winding workshop adapts to all technical requirements and constraints.
The final and vital step in our quality control process, our production equipment is fitted with the last generation of splicing technology for detecting faults and purging prior to final packing.