First and foremost, Safilin is a state of mind, a philosophy…
Since 1778, our aim has been to acquire expertise and deliver quality with ecological practices!
Safilin would not be what it is today without the women and men who make up our teams. We share the same values, ecological conscience and above all, the same passion for linen.
Every day, their hands carry out precise and technical tasks, perfectly mastering this age-old craft. This is what guarantees the production of the highest-quality yarn.
At Safilin, machines and technology serve our 500 team members. Never the opposite.
Safilin has been established in Poland over 20 years, where linen has strong traditions.
SZCZYTNO
– Wet spinning
– Linen sliver hackling
– Annual production: 2,000 tonnes
MILAKOWO
– Dry spinning
– Annual production: 2,500 tonnes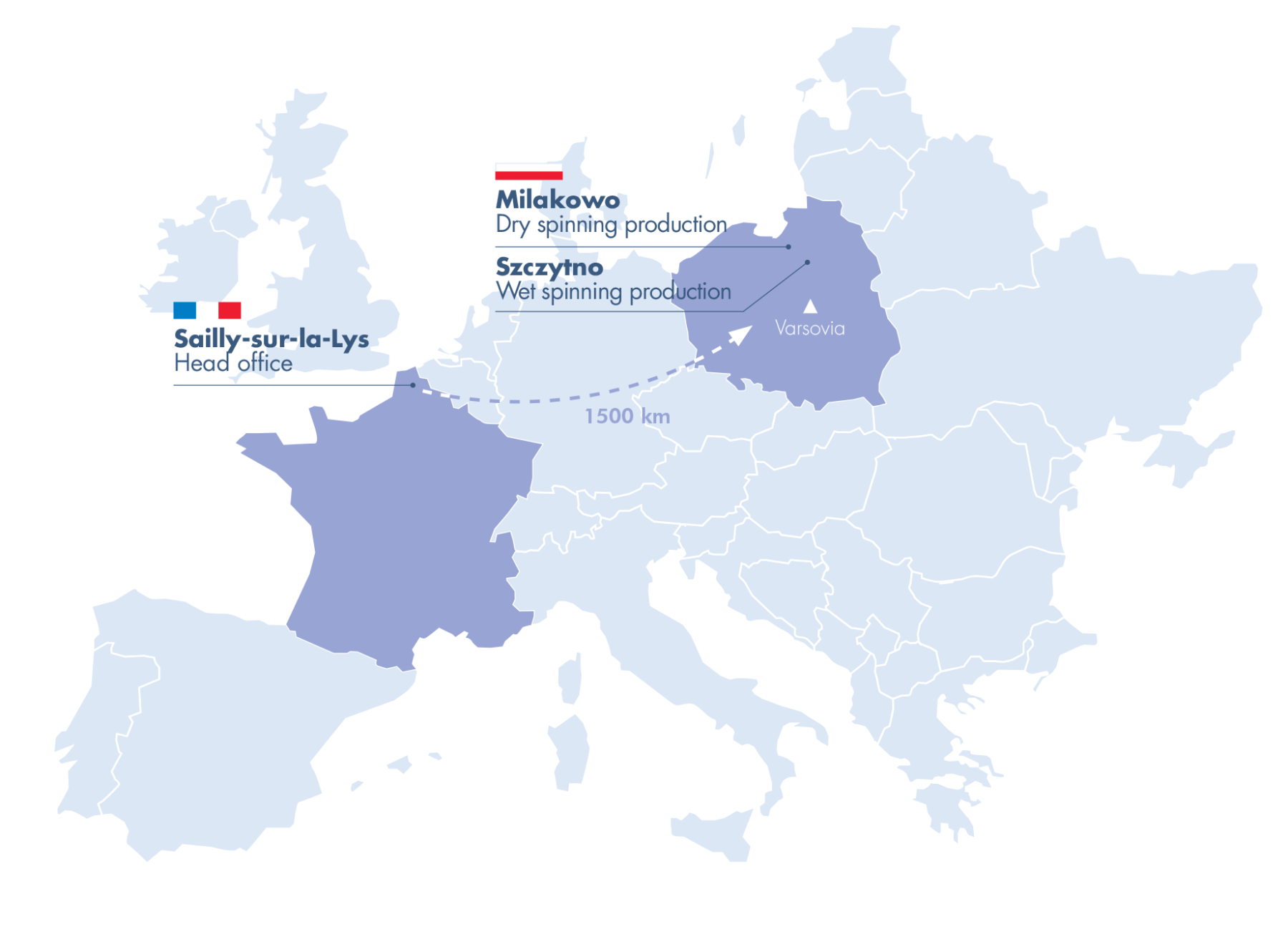 Our sales network covers over 50 countries, providing you with high-quality service from local contacts.
OUR SALES FORCE AND CONSULTING SERVICE
Our professional team can assist you with your development.
Why not work hand in hand with Safilin?
OUR COMMITMENT
SERVICE & LOGISTICS
95% of stock available within 48 hours.
99% of deliveries on schedule.
Our customer service department is available to assist you and discuss your specific requests. We are particularly attentive to transport and storage conditions, to prevent any deterioration of your product.
We have distribution platforms in Poland and France – both close to northern Europe's main ports.
When you choose Safilin, you choose a reliable partner. We commit to providing consistent quality every year by adapting to unpredictable climate conditions and events in the farming cycle.
Regular quality control of samples, high standards for raw material selection, and strict methods for blending guarantee you a high-quality yarn.
Luxury is a must, efficiency is an added bonus. We have the mindset of a craftsman with industrial power.
Our expertise – the fruit of our passion and constant training – is recognised around the world.
It is the prerequisite for keeping our feet on the ground, and aiming high in the future.
Safilin is a family owned company, founded in 1778. The first company was created by the Salmon family in Armentières in North of France, right in the heart of linen areas.

In 1860, the family erected our first linen spinning and weaving factory in Armentières. By 1922, it was Europe's biggest linen operation.
As part of our European expansion, Safilin started operating in another neighbouring country with a strong linen tradition: Poland.
Between 1995 and 1997, Safilin established linen factories in the region famous for thousands of lakes, marking our participation in the linen market boom.
In 2007, after years of research and development and consultation with the knitting sector, Safilin developed a range of 100% linen yarn for flat and circular knitting.
We continue to develop new products to meet our industrial customers' environmental standards and technical requirements, such as our linen roving range which began in 2012.
The first Salmon company was established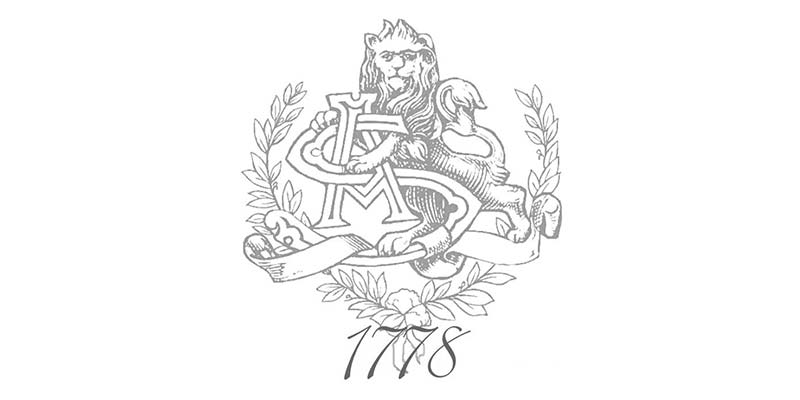 The first factory in Bac Saint Maur

Dry-spinning factory in Milakowo, Poland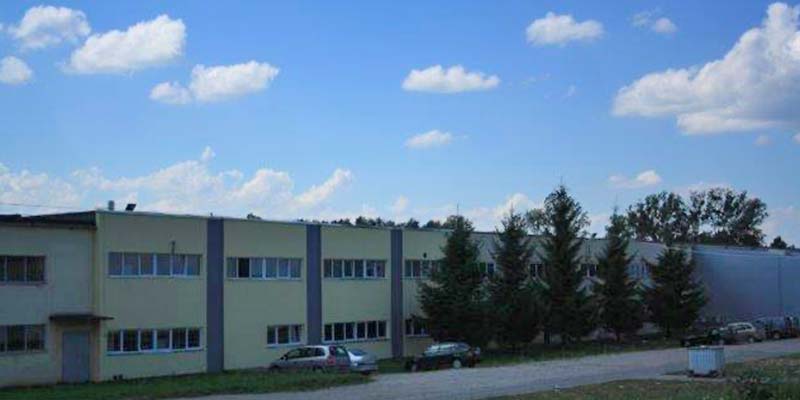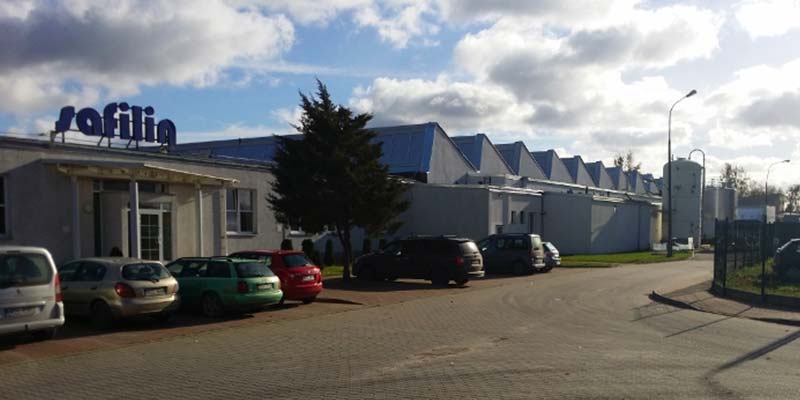 Wet-spinning factory in Szczytno, Poland
Development of the 100% linen yarn range for flat and circular knitting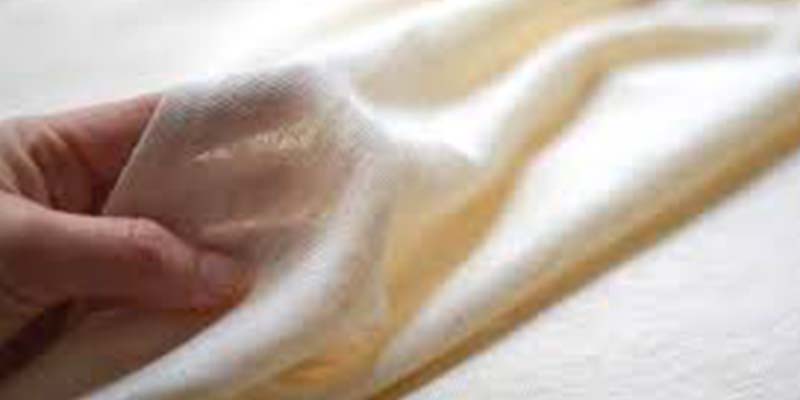 Entry into the composite materials market with our roving and linen yarn
Expansion of our production capacity with wet-spinning processes