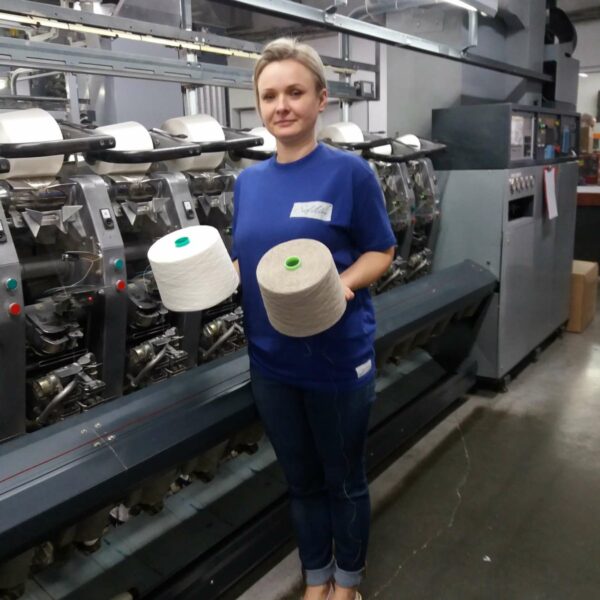 Monika Ciuchta is rewinding machine operator at Szczytno factory since 5 years
What is your job?
I am a rewinding machine operator at SAFILIN. I check the quality, the length, the density and the look of reels for commercial use.
What are the most important aspects of your job on which you would never compromise?
I never make any compromise on the quality of our bobbins. We have a standard of quality at Safilin and there are no exceptions, for any bobbin.
What are the qualities required at your job?
My job requires perspicacity, precision and availability.
Why have you chosen Safilin?
Before Safilin, I used to work in a grocery store and I decided to change my career path. It was one of my friends who told me about Safilin, I applied for the job and have been working there for 5 years. I am happy to have taken this decision. Even though the work is not easy, I like the atmosphere at Safilin and I feel appreciated at my work.