Flax growing, from sowing to scutched linen
Sowing, flowering, picking, retting, scutching… Flax has to undergo a certain number of stages before it finds its way to your products. Let's take a closer look at them. 
Flax, a local fiber
France is the leading world manufacturer of the flax fibre, responsible for over 50% of the global production.
Despite France being at the head of the flax fibre manufacture, 90% of this production is sent to Asia, where it is transformed and then sent back in the form of yarn, fabric or finished products. For that reason, Safilin decided to keep all its operations in Europe, in order to offer you 100% European yarn and soon – 100% French product.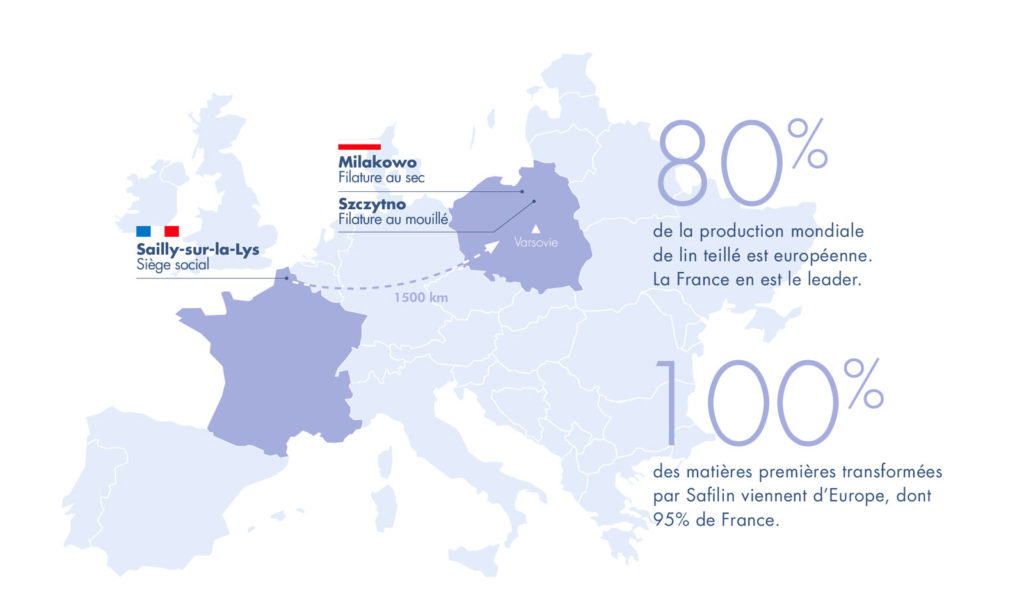 From sowing to flowering
Sowing takes place between March and April. It is the first stage of the flax growing. Weather plays an essential role in the plants growth. To achieve the optimum height of 1m, flax requires alternating rain and sun. It takes around 100 days to grow.
Flowering takes place in June. The flax flower is ephemeral, as it lasts only several hours. When it blooms, the flax fields dress up in magnificent blue colour.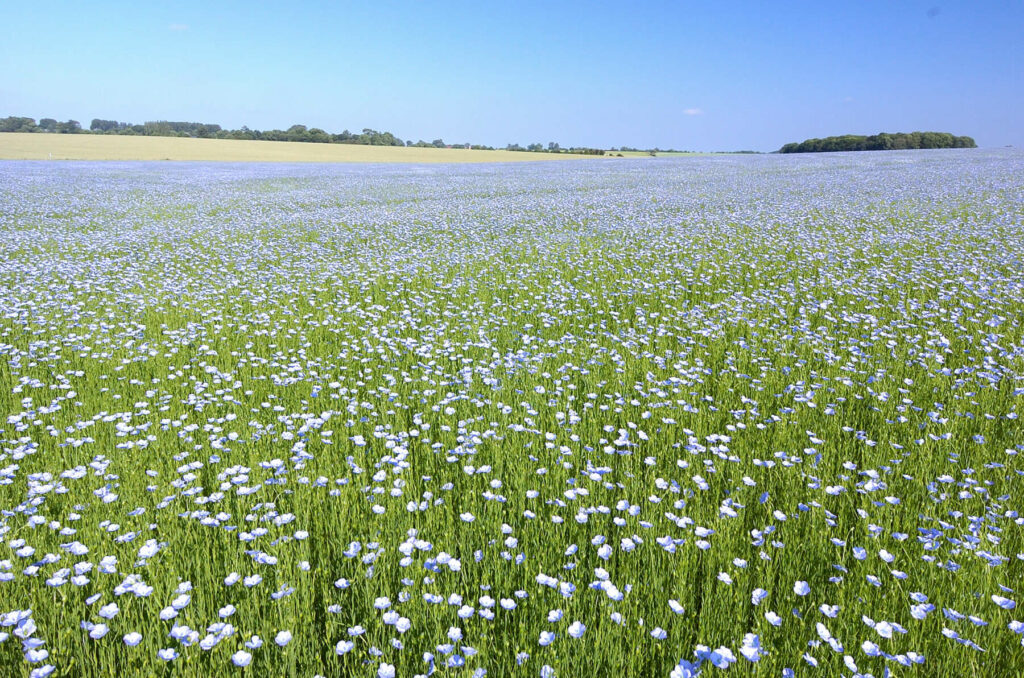 July, retting
Once flax has achieved its maximum height, it is picked by the linen growers. 
Contrary to other plants, such as wheat or rape, flax is not cut but pulled out in order to preserve the fibres in the lower part of the plant. The plants are pulled out and then arranged in swaths, that is regular rows. 
The retting stage takes place from July to September and it is the alternating rain and sun that allow flax to ret. In order to ensure homogeneous retting, the flax straws are turned over mid-way.  Once the retting is terminated, the flax swaths are rolled into straw bales.  
September: scutching
Scutching is composed of a series of mechanical operations, such as ginning, stretching, crushing and threshing. Thus obtained fibres will be classified into two categories: long fibre and short fibre. The stems are utilised in the form of shives used for litter, gardening, etc.