Linen yarn, a natural material perfectly adapted to everyday needs
Flax, known for its various properties, is used in many products that we know and use everyday, such as clothing or household linens. However, its different characteristics also make it a perfect choice in such industries as transportation, construction, interior furnishings, art and even sports. 
A wide range of Safilin linen yarns allow its use in many various applications, from t-shirts through rugs, tablecloths and acoustic tiles to twines. 
Linen yarn, an asset for your textile creations 
In the production of clothing, linen yarn offers your fabrics breathability and comfort. Usually worn during the summer season, flax – alone or mixed with other materials, such as wool – is making its way into warmer garments due to its thermo-regulatory properties. 
The linen yarn also makes up part of your interior decoration, bringing a natural touch to your surroundings.  From curtains through lampshades to pillows, linen yarn is a perfect material to bring unique quality to your home.
Let's not forget about kitchens and bathrooms, where linen yarns are also a useful ally. Your linen towels and dishcloths will last long and dry quickly thanks to linen's properties.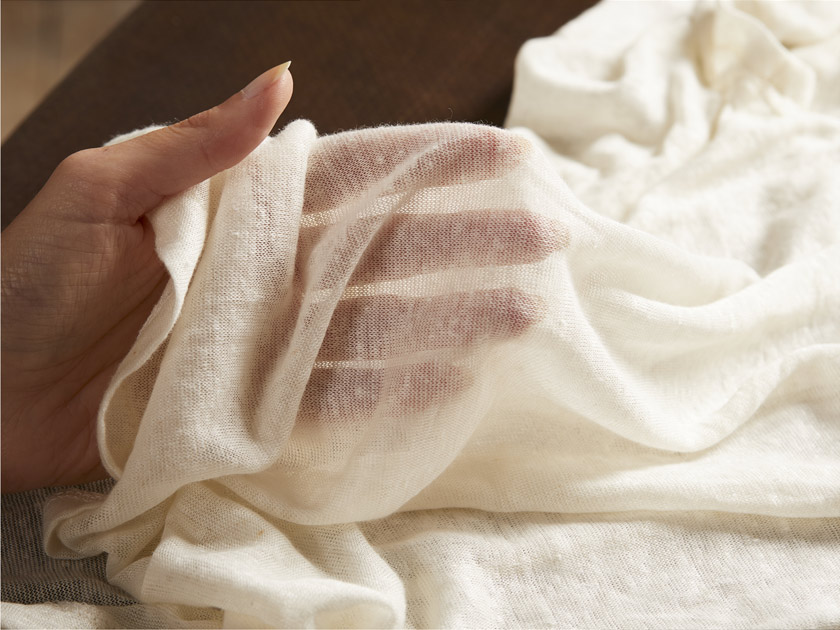 Flax fibre properties in the service of technology
Composite materials are a compund of two heterogeneous materials, benefitting from the properties of each component. Linen yarn can replace such elements of composites as carbon. 
The yarn offers resistance, lightness and biodegradability to industries such as transportation, interior furnishings and even sports equipment production. 
With flax nothing is lost! The flax waste may be used for mulching to prevent weeds from reappearing or as animal litter. Its absorption properties and biodegradability are widely appreciated.
Innovation has always played the central role at Safilin, and we have always been on the lookout for new projects to increase the role of flax in our society