Safilin is the only European linen spinning factory that has integrated the combing process in its Polish plant.
The result of this second stage of the fibre transformation are long fibres of the quality allowing for production of the premium class flax yarn. Combing is part of the wet spinning process. It comes right after the first stage, being the selection of raw materials that will be used to manufacture our premium quality flax yarn.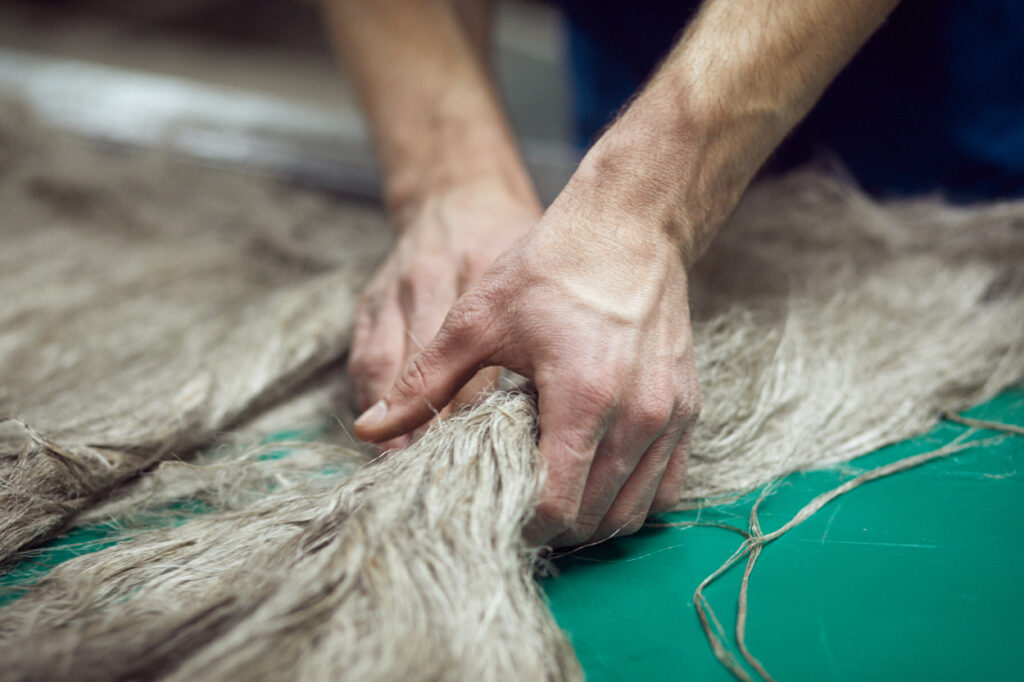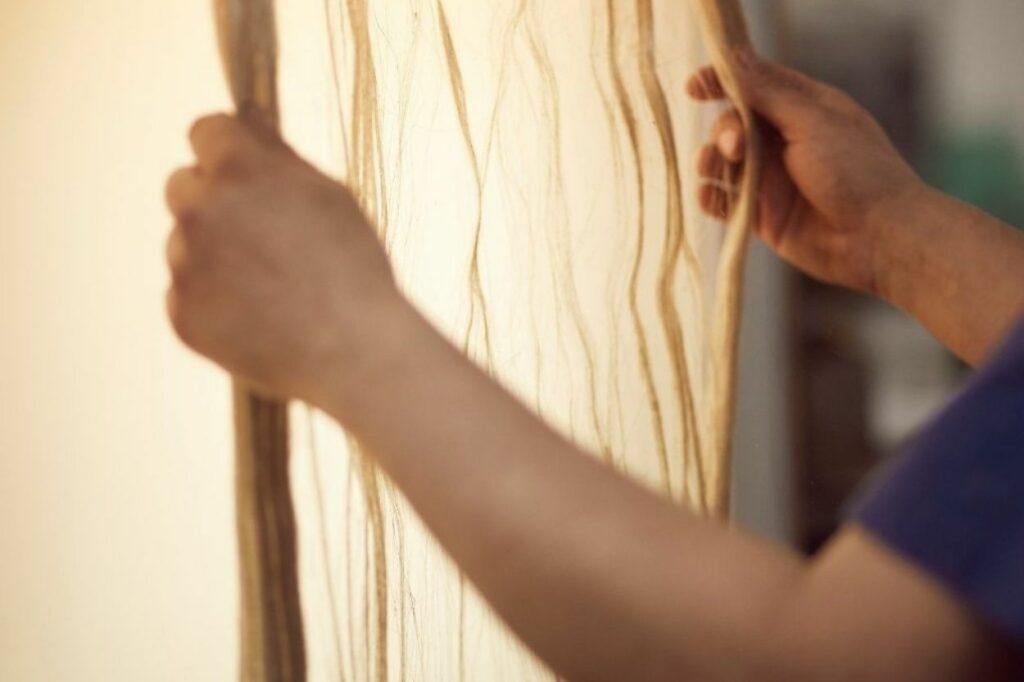 What do we need combing for?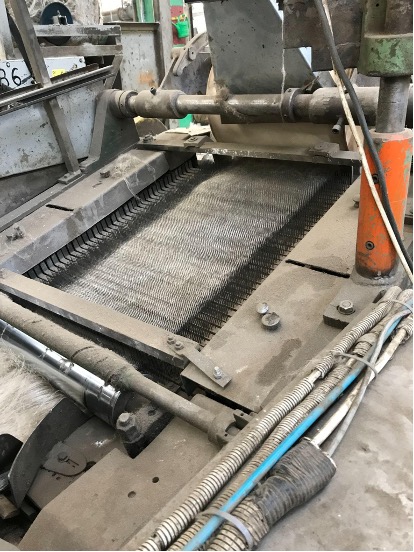 Flax fibre combing has several different purposes:
It allows for elimination of the last straws that could have remained after scutching. 
It also allows for separation of long fibres, necessary for manufacturing of the superior quality flax yarn. Our flax yarn is composed exclusively of long fibres. Shorter fibres, referred to as flax tow, are recuperated to be used in dry spinning. 
It also places the fibres parallel to one another.
In dry spinning, this first stage is fibres carding. Carding allows for untangling and aerating short flax fibres before spinning.
Combing is necessary for preparation of long fibres allowing for production of the superior quality flax yarn.
Combing process
The combing stage is entirely mechanical and requires the supervision and know-how of our employees. 
It starts with a very precise gesture. The flax fibre is taken one handful after another, respecting very precise weight parameters, and put into the machine. This gesture requires 3 months of training to be mastered. 
The flax fibres go through increasingly fine combs until they form a long and homogenous ribbon, similar to hair strands. 
The ribbons are then classified according to the used raw material batch. Next, the ribbons will be selected according to the manufactured yarn.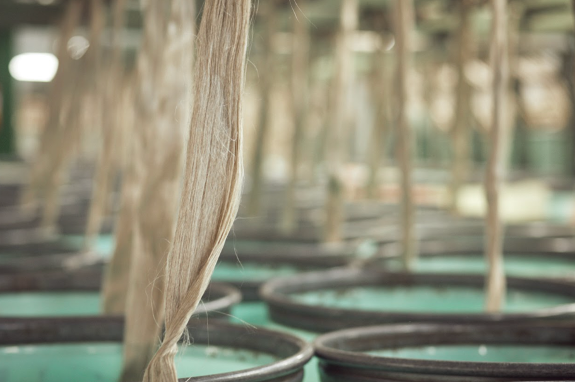 Combing, a step carried out internally in Poland
Today, Safilin buys scutched flax, it means long fibers without the bark of the plant.
We have chosen to carry out this action internally in order to be able to control it from start to finish. The tows (short fibers) recovered during combing are then sent to our dry spinning mill. They are carded and transformed into thicker yarn for the furniture market.
This operation allows us to recover the co-products from combing and to be able to re-use them internally.
At Safilin, all spinning by-products are re-used at each stage of the production of our yarn. 
Control and continuity in all stages lead to the premium yarn sold by Safilin, and this is the real strength of our spinning mill.